Plant phenology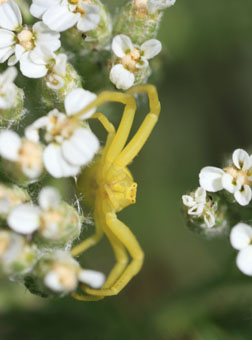 The Phenology of Plant Invasions: How changing seasons and temporal niches assemble plant communities
NSF Postdoctoral Fellowship in Bioinformatics
Understanding why certain exotic species become invasive in particular habitats but not others is complex but important for conservation. Several common theories suggest invasive species benefit from exploiting unused resources in an ecosystem (vacant niche), establishing before native species each season (priority effects) or responding more rapidly to variability in climate (increased plasticity). Most studies to date have attempted to examine these theories using empirical data on a single location or species. This research employs extensive phenological datasets that include a large number of species, including those newly available through U.S. National Phenology Network (NPN), to test all three theories at once over tremendous spatial and temporal scales.
Read more in my paper in Frontiers here.
Forecasting Phenology: Integrating ecology, climatology, and phylogeny to understand plant responses to climate change
NCEAS working group with Ben Cook
Understanding species responses to climate change has been a major focus of ecology in recent years. A suite of responses has been documented related to timings of life history events (phenology), with some species altering their phenology earlier or later, while other species change little. Robust explanations for this diversity of phenological responses are largely absent from the literature, but are crucial for predicting how communities and the ecosystem services they provide will change in the future. To fill this gap, we propose to synthesize observational and experimental phenology studies across North America and Europe. Because understanding phenology is inherently an inter- disciplinary problem, our working group brings together ecologists, climatologists, and phylogeneticists to address phenological responses to climate change at the species and community levels. We organize our efforts into two parts. First (1), we will conduct a meta-analysis that will compare short-term (most <5 years) experimental studies to longer-term (generally >20 years) observational studies. This will test how responses to shorter-term climate forcing scale up to longer term responses. Second (2), we will use some of the longest plant phenology datasets from North America and Europe, spanning over 150 years, to test how well the evolutionary history of plant traits can predict species responses to climate change. While previous efforts have provided a useful survey of general trends in phenological responses, our goal is to use ecological and evolutionary theory to suggest mechanisms which underlie the variability of responses. Our results will provide new baselines for forecasting community changes in response to global warming, develop new approaches for integrating climate data in ecology, and inform the design of future climate change research.
You can read more about the project here.
If you're a working group member, access the collaborative website here.
---